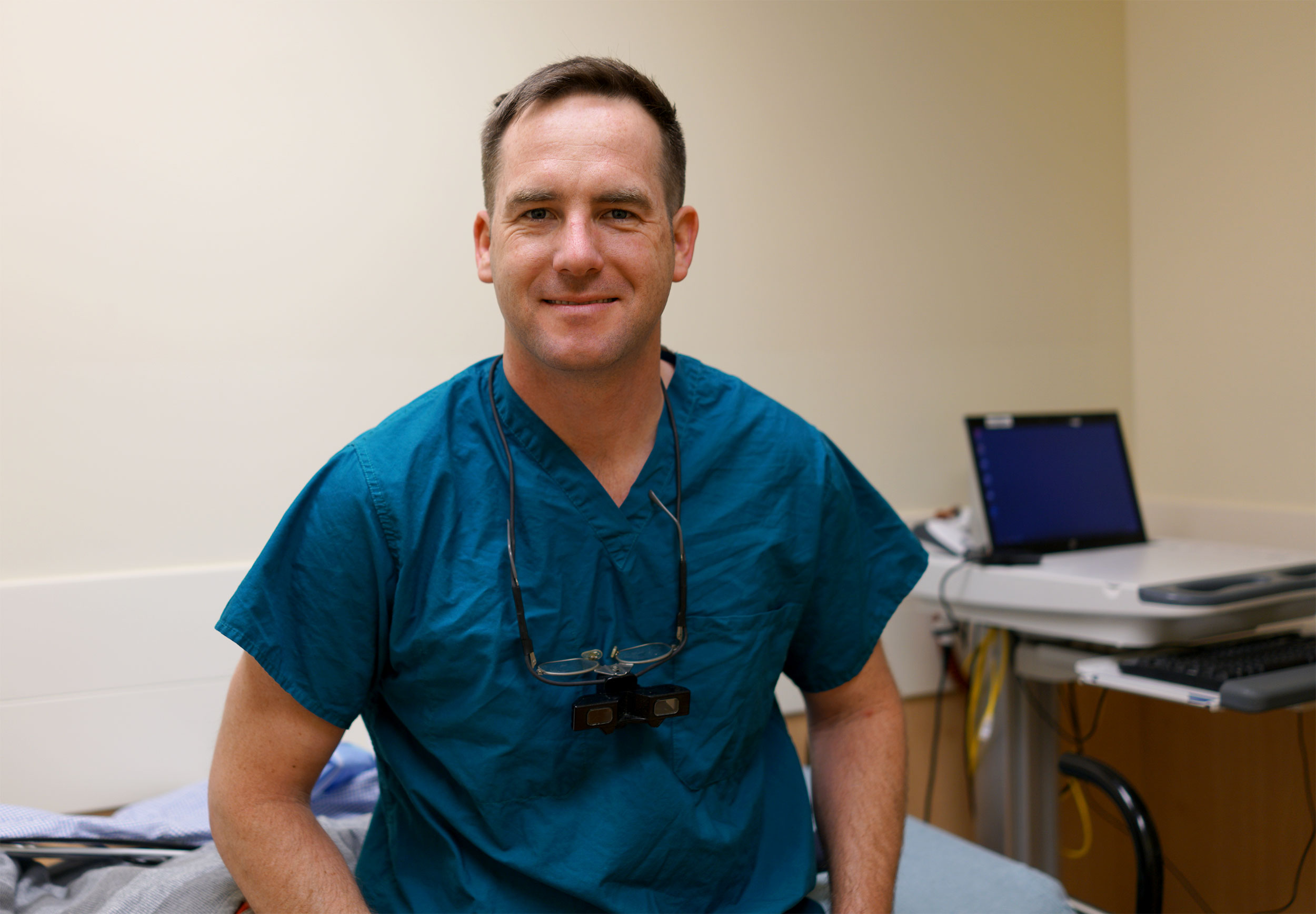 Hello and welcome to this first edition of the Ear Nose Throat Newcastle newsletter. My name is Dr Niall Jefferson and I am excited to be back in Newcastle to open my practice and start caring for the people of Newcastle, the Hunter and beyond!
I wanted to use this first newsletter to introduce myself. I grew up in Perth, Western Australia with my Mum, Dad, sister and three brothers. After high school I wanted to travel and was fortunate enough to be accepted into the Royal College of Surgeons in Ireland where I did my medical degree. After completing internship I then went to California where I married Kenna. Kenna was in the US navy and stationed in Japan, so I decided to head there for the next 3 years.
Japan was completely different to anything I had ever experienced. I volunteered with the American Red Cross through the US Naval hospital and got a job as an assistant professor in the department of medicine at Tokyo Medical and Dental University.
Once Kenna had completed her time in Japan she was honourably discharged from the Navy (as I was I!) and we decided to return to Sydney. At that time I didn't know what branch of medicine I wanted to go into (although I was certain of the branches I didn't want to do!). By chance I had a term at Sydney Children's Hospital to do an ear nose and throat (ENT) term. That was it…whether it was the fascinating surgery, the beautiful anatomy or the opportunity to work with the entire age range from birth to advanced age I knew what I wanted to do for the rest of my medical career and set about applying for advanced surgical training.
I was accepted onto the ENT training scheme in Jan 2010 and commenced my migration around the state of NSW including a year at John Hunter hospital. It was during my time in Newcastle that Kenna and I fell in love with this beautiful region. We made great friends, the ENT department were very good to us and we loved the beach and the weather. During this time we also managed to have three wonderful children.
Training came to an end in July 2014 and I began doing some locum jobs around Sydney and Newcastle. I was offered a consultant position in Newcastle and gladly accepted it though knowing I still wanted to go overseas to get extra training in ENT.
Throughout my training I did a number of paediatric rotations. I always enjoyed them and was drawn to the area by both the complexity of the patients, but also the wish to care for both the patient and support the often (understandably) stressed out family.
The airway is an integral part of ENT and this remains one of my key interests. In both adults and children, problems with the airway can develop quickly and be life threatening. The voice is a gift we all take for granted until there is a problem, once affected it can be severely debilitating. I wanted to know more.
Cincinnati Children's Hospital is the pre-eminent paediatric airway center in the world. The volume covered annually dwarfs most first world countries entire annual volume. It is consistently within the top 3 Children's hospitals in the US. The faculty also has a large adult population serviced through the children's hospital but also through their affiliation with the adult campus and University of Cincinnati. It is not just an airway program however with a robust ear program, head and neck program as well as management of complex sleep apnoea.
My 18 months in Cincinnati dramatically increased my understanding of complex paediatric and adult ENT pathology as well as enhanced those surgical skills I acquired through my ENT training in Australia.
Although offered opportunities to stay on in the US as well as offers from other major hospitals in Australia, I want to add to the tremendous talent already in the John Hunter hospital ENT department. I plan to contribute to both the adult and paediatric hospitals as well as embark on significant research in affiliation with the Hunter Medical Research Institute and Newcastle University.
I look forward to meeting you.
Regards
Dr Niall Jefferson
MBBCh BAO, FRACS (OHNS)