Making your appointment
We require a copy of your referral before to be sent to us BEFORE we can make you an appointment to see Dr. Jefferson.  You can email, fax or bring your referral to our practice.
Dr. Jefferson reads all referrals before an appointment is made.  Based on your referral he may want you to have some testing done before your initial appointment. Our staff will let you know if you require any testing when booking your consult.
Use the referral cover form below to ensure that we have all the information required to properly assess your referral.
Once your referral has been received and assessed, we will call you to organise your appointment.  After your appointment is booked in, please save time and paper by filling out your new patient information online here.
What do I need to bring?
Medicare Card or DVA card
Pension Card (if applicable)
Private Health Insurance card
MRI, X-Ray or CT Scan films or disks
A friend or relative to assist if required
Please fill out patient registration forms prior to your appointment
What is the expected wait time for an appointment?
Dr Jefferson attempts to see all patients seen as soon as possible.
Keep in mind that he only consults in his private rooms on average 2 days per week. (The rest of the week he is operating publicly and privately)
Call our friendly staff anytime to inquire about the next available appointment time.
What if I am running late for my appointment? 
Dr Jefferson has structured his practice so that he will run as close to your appointment time as possible. If Dr Jefferson's clinic is running behind for any reason we will let you know via SMS (please ensure that you provide our reception staff with your current mobile number).
With this in mind, any patients that arrive more than half way through their allotted appointment time will need to reschedule their appointment to a new time.
New appointments: 20 minute appointment (more than 10 minutes late and you will be rescheduled)
Review appointments: 10 minute appointment (more than 5 minutes late and you will be rescheduled)
| | | | |
| --- | --- | --- | --- |
| Item Number | Full Fee | Pension Rate | Medicare Rebate |
| Initial Appointment | $240.00 | $190.00 | $76.15 |
| Review Appointment | $125.00 | $100.00 | $38.25 |
| Review With New Referral | $190.00 | $185.00 | $76.15 |
Payment Methods
Full payment is required on the day of your consultation. We accept EFTPOS, cheque or cash payments. The Medicare rebate will be applied at your visit through the Easyclaim system and if your bank details are lodged with Medicare, your rebate will be in your account in my most instances within 24 hours.
Any procedures performed during your consultation will be billed through to Medicare as long as you hold a valid Medicare card AND a current referral.
Pensioner discounts are only applicable on presentation of a valid Australian Pension Card.
What if I need to cancel?
Ear Nose Throat Newcastle requires a minimum of 24 hours notice for any cancellations. We have an extensive waiting list of patients who are eager for an earlier appointment, and this notice allows us the time to contact them.
Without 24 hours notice being given, a non-rebatable fee of $110.00 will be charged. The same fee will apply if you fail to attend a scheduled appointment.
No private health insurance?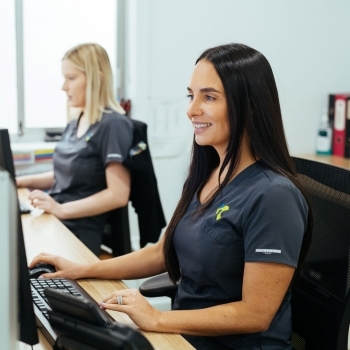 If you do not have private health insurance, you can still see Dr Jefferson at his private rooms and he can manage your condition conservatively. If surgery is indicated, there are two options available.  Please follow the link for more information:  https://entnewcastle.com.au/no-health-insurance/